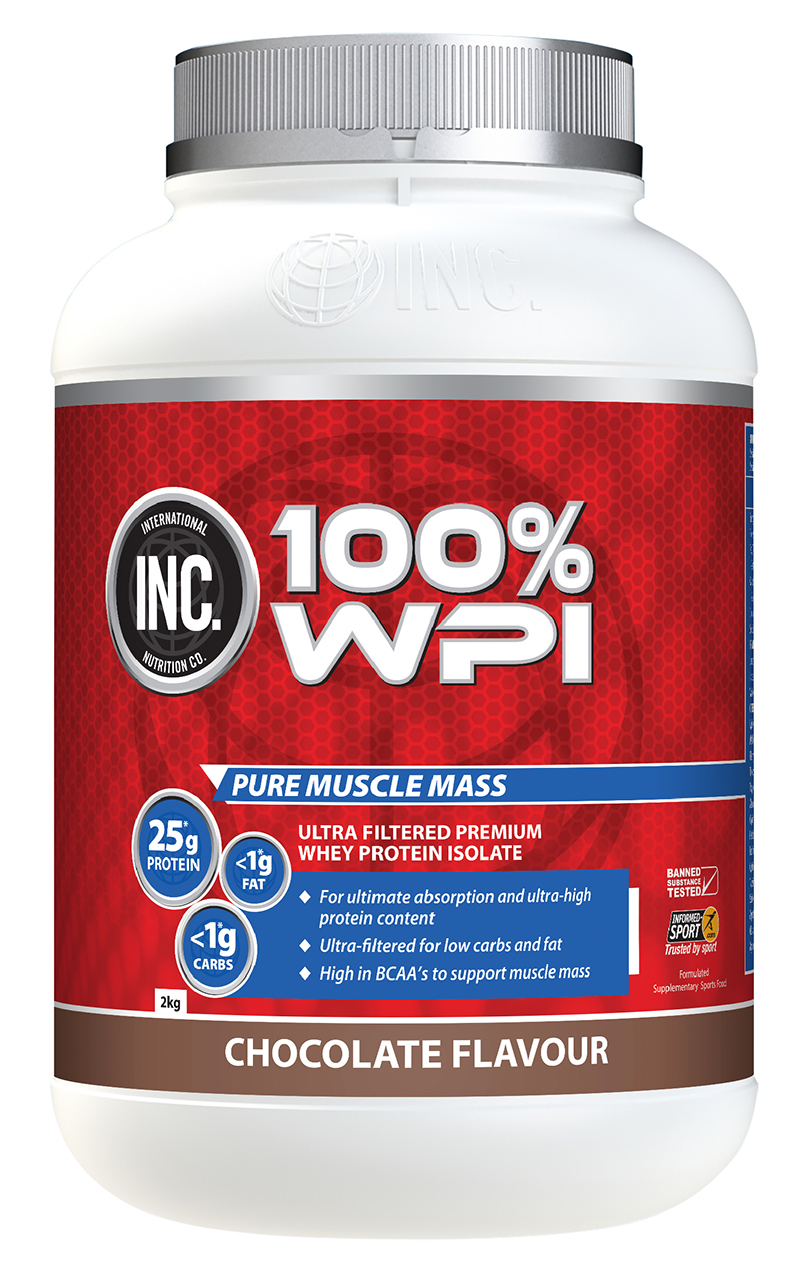 Provides ultra-filtered, highest quality, Whey Protein Isolate with very low carbs and fat values to minimise calories, for lean-muscle building benefits. Power-loaded with BCAA's and other essential amino acids this formula supports muscle growth and recovery
KEY PERFORMANCE STATISTICS PER SERVE (PREPARED WITH WATER):
| Protein | Carbs | Fats |
| --- | --- | --- |
| 25g | <1g | <1g |
Benefits:
Rapid absorption of muscle building amino acids
Easy on digestion
Lean muscle growth and post-workout recovery
This product is for:
Athletes and/or Individuals seeking the highest quality protein
Individuals who are optimising post-workout recovery
Individuals with milk or lactose sensitivities
DIRECTIONS: Use up to 3 serves a day
HOW: Add 30g (1 heaped scoop) to 200mL of water for a low carb drink. Shake or blend until mixed and serve.
May also be added to other foods to increase protein content.
Mix with juice or low fat milk to fuel energy needs.
WHEN: Use 60-90 minutes prior to exercise and within 30 minutes after exercise
NUTRITION INFORMATION
Servings per package: 62
Serving size: 32g
Average Quantity / Average Quantity
per Serving – per 100g
Energy 493kJ (118Cal) – 1540kJ (368Cal)
Protein 24.8g – 77.5g
Fat, Total Less than 1.0g – 3.0g
– Saturated Less than 0.7g – Less than 2.1g
Carbohydrate Less than 1.5g – 4.8g
– Sugars Less than 0.4g – 1.4g
Dietary Fibre Less than 1.1g – 3.3g
Sodium 109mg – 342mg
Ingredients
Whey Protein Isolate (84.5%) [Whey Protein Isolate, Emulsifier (Soy Lecithin)], Cocoa, Powder, Flavours, Medium Chain Triglycerides (Contains Sodium Caseinate)
Vegetable Gum (Xanthan Gum), Salt, Sweeteners (Sucralose), Anti-Caking Agent
(Silicon Dioxide),
BRANCHED CHAIN AMINO ACIDS
Leucine 2580mg                              8600mg
Isoleucine 1590mg                           5280mg
Valine 1450mg                               4840mg
OTHER AMINO ACIDS
Lysine 2330mg                               7770mg
Methionine 587mg                         1960mg
Phenylalanine 799mg                     2660mg
Threonine 1680mg                         5590mg
Tryptophan 473mg                         1580mg
Alanine 1230mg                             4090mg
Glycine 483mg                             1610mg
Histidine 454mg                           1510mg
Proline 1470mg                             4900mg
Cystine 651mg                             2170mg
Tyrosine 797mg                           2660mg
Serine 1230mg                             4100mg
Aspartic Acid 2580mg               8590mg
Glutamic Acid 4220mg             14100mg
Arginine 641mg                         2140mg